The graphic below was taken from the IBM 2012 Global CEO Study (for the full page on Creativity check it out here or download the study itself here).
\n
The graphic speaks for itself.
\n
Perhaps those of us who have clipped other skills on to our core skill of Creativity will find it easier to move forward in the increasingly compressed and difficult world ahead?
\n
Embrace Creativity if you have it. Get it if you don't. Or get near people who have it if you can't get it.
\n
Connected blog … here
\n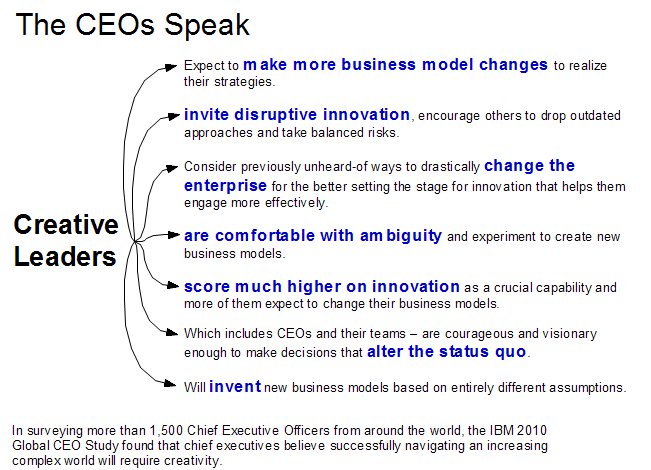 \n